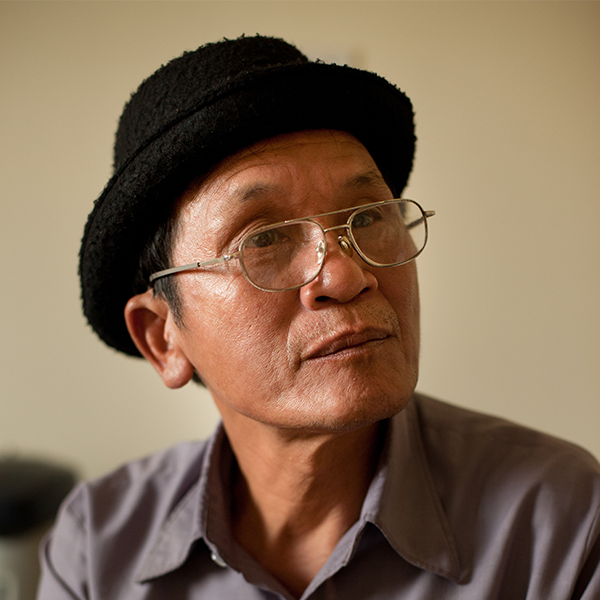 Born: 1951; he lives in Province: Phú Thọ
Dang Tang Loi enlisted in the army while still in school, he signed his name with his own blood. He served 7 years in the army.
Loi reported explained to us, how the airplanes released the defoliants. The soldiers covered their faces with dampened handkerchiefs. Those who couldn't cover themselves tdeveloped rashes. Loi has three children with his wife, whom he married in 1980. The first two are mentally handicapped, the third suffered from many illnesses among them cancer.
Geboren 1951; lebt in der Provinz Phú Thọ.
Dang Tang Loi trat als Schüler freiwillig der Armee bei, die Unterschrift leistete er damals mit seinem eigenen Blut. Er diente sieben Jahre in der Armee. Loi berichtete davon, wie Flugzeuge Entlaubungsmittel abwarfen. Die Soldaten bedeckten sich dann mit angefeuchteten Handtüchern. Wer sich nicht bedecken konnte, bekam Ausschlag. Loi hat drei Kinder mit seiner Frau, die er 1980 heiratete. Die ersten zwei sind geistig behindert, das dritte litt unter vielen Krankheiten, unter anderem Krebs und ist gestorben.